My grandson has been going to Assembly of Martial Arts in West Haven, CT for about 3 years now. He just entered his first karate tournament and came home with two trophies. His courage, stamina and self esteem can only be accredited to this wonderful karate school. Lance has special needs and all the Sabinums compensate for this and show him over and over with extreme patience. Thank you everyone at the AMAA karate studio. Your all fantastic!! Nonnie

- theresa andriulli. 4/21/2018

My son has been going to the West Haven studio for about two years and it has been the best two years. My son is an only child and doesn't have and older sibling to talk to, but know that we are part of the Karate family ( that is how they make you feel) he has so many wonderful Sabunim to talk to about anything. They always will lend an ear. My husband and I are thankful for that because kids need some one else that they can talk to and all of the Sabunim are GREAT role models for my son . They are all so wonderful to my son that I can't say enough wonderful stuff about them. My husband and I are thankful that ALL of the Sabunim are a part of our life. They are all a Great role model for our son. To all the Sabunim James and I just want to say Thank you for everything

I was 500 pounds when I got serious and started my diet and exercise plan then expanded to the Inner Circle fitness classes Karate classes. I do have a disability with pins and plates in my wrist and foot but all the Sabinums compensate for this and show me other ways to do my moved. My grandson who has special needs to an extent has learned discipline, respect and now hitting his teen years strength and development for his muscles All the Sabinums are able to work with anyone 100 percent healthy to special needs. Private lessons are also available. You can find us in almost every public school after hours teaching children besides kicks and punches, bully busting, stranger danger etc. We also offer classes in Milford, Tri-beach, Orange, Ansonia just to name a few. Come look us over and sign up for a trial period and I'm sure you will come back.

- Theresa Andriulli. 2/11/2018

They have fun classes that teach the martial arts and self discipline

They are some of the kindest people I have ever meet. Thank you for being so kind and teaching my son James. We love coming to Karate Anne Steele

- Boost Oxygen. 3/15/2016
Studying Jiu Jitsu offers many benefits for students of all ages. At Assembly of the Martial Arts Academy in West Haven, CT, we offer traditional Jiu Jitsu classes in an open, enriching environment.

Assembly of the Martial Arts Academy has a reputation among the martial arts schools in West Haven, CT, as one that provides a variety of classes in both traditional and modern martial arts techniques. Our licensed and i...

Are you looking to learn the combat skills of an Ultimate Fighting Champion?

Self defense and martial arts courses offer adults and children alike the chance to master new skills and techniques. For some people, the social aspects of group training are appealing and beneficial. But for others, pr...

Crime is something that we all have to deal with, no matter where you live. Knowing how to protect yourself, especially as a woman, is essential. If you are interested in taking women's self-defense classes, call Assembl...

To most people, the words "self defense" conjure up a wide array of violent mental images. People think of boxing matches, karate films and no-holds-barred street fights. In actuality these images completely misrepresent...

Many people think that self-defense classes are meant to teach you how to fight, but that's only in the worst case scenario. In reality, self defense actually means doing everything in your power to avoid getting into a...
Self Defense and Martial Arts Course in West Haven, CT
If you're looking for a cardiovascular exercise regimen that may improve your stamina and endurance while sharpening your powers of concentration, a self-defense and martial arts course could be the solution. Assembly of the Martial Arts Academy in West Haven, CT, offers a variety of classes for adults and children at all levels of ability. Martial arts training is not only fun, but it can also help your child learn discipline. Our gym is accessible to residents of:
Our instructors pay close attention to individual students so that every student has the opportunity to optimize his or her performance. Our class rates are affordable, and our schedules are flexible. We offer a variety of martial arts classes, including:
Karate

Self-defense

Taekwondo
Assembly of the Martial Arts Academy also offers private instruction for individuals interested in a personalized self-defense and martial arts course. Check us out for yourself at one of the many community demonstrations we do throughout the West Haven area or contact us by phone for more information about what we do.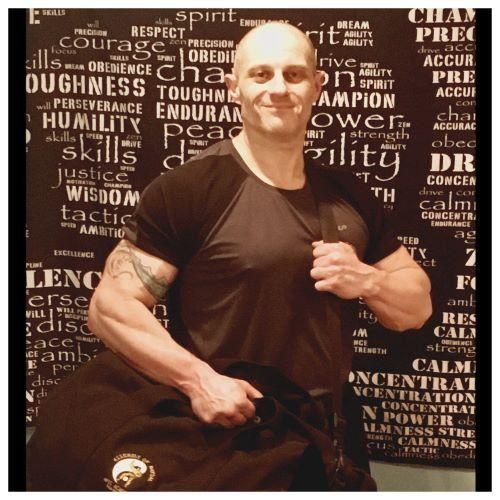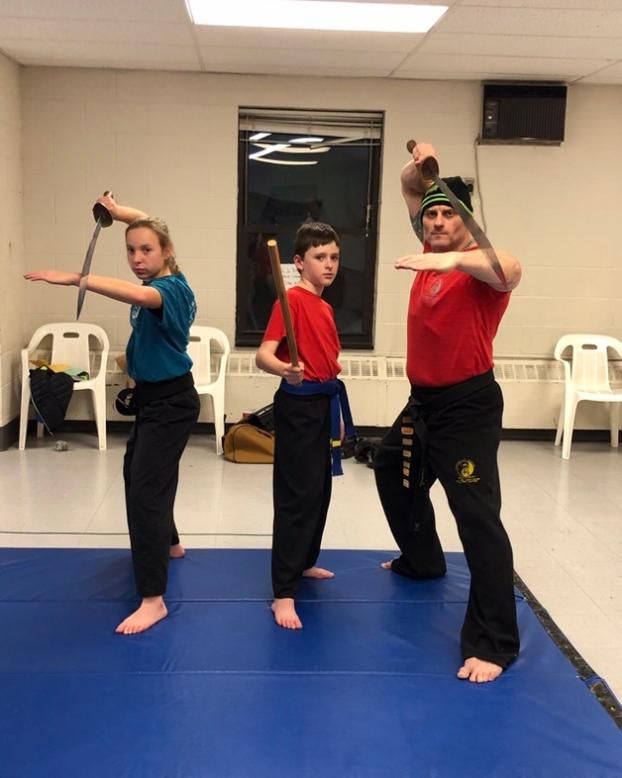 Sabunim Adam Rylski- Chief Instructor & Owner
When you go to YouTube, you'll see this picture as the face of AMAA's custom YouTube channel, Dragonpower91. Subscribe today and be sure check out the wide variety of martial arts techniques, lessons, demonstrations, and activities for ages 3 to adult!
Mon: 4:15pm - 8:45pm Tue: 4:15pm - 8:15pm Wed: 4:00pm - 8:45pm Thur: 4:00pm - 8:00pm Fri: 4:15pm - 6:15pm Sat: 8:45am - 12:15pm Sun: By appointment